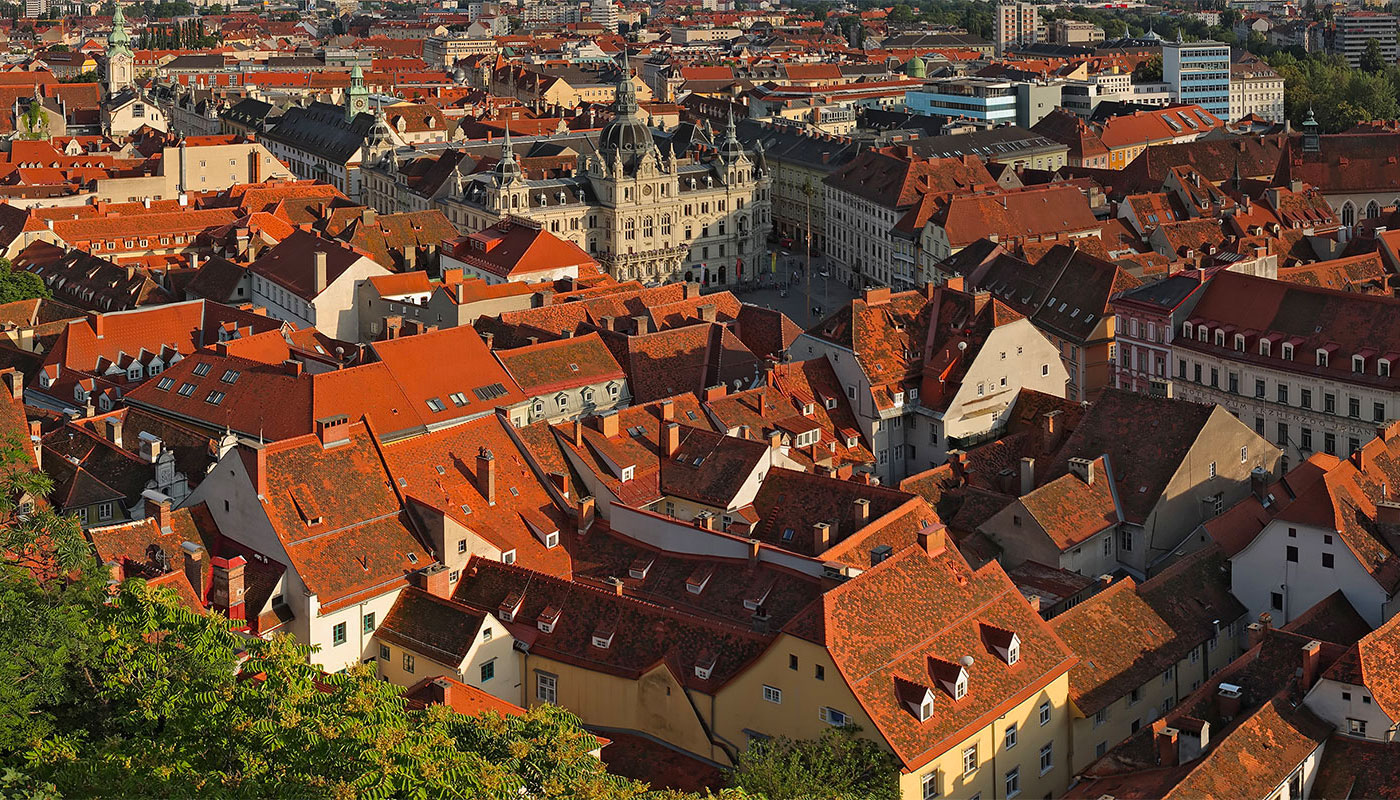 There are many reasons donors choose to support the mission of AIMS …
AIMS prepares elite musicians for a career in music.
AIMS advances the careers of singers, pianists, and instrumentalists by providing unique training to make the transition from their educational preparation to professional careers. The AIMS summer program is an experience unavailable at universities and conservatories and unmatched in its impact at this critical juncture in the lives of young singers and instrumentalists.
Many participants say it is life-changing. At AIMS they meet a peer group, usually for the first time, of the highest caliber in talent and performance ability. Singers study under a faculty of expert American and European teachers, and compete to perform in the AIMS Summer Music Festival in Graz. Pianists get expert instruction and experience in collaborating with singers. Instrumentalists play a rich repertoire of symphonic and operatic music under European conductors. Held every summer in Graz, Austria for almost 50 years, AIMS is the leading program in Europe and largest of its kind.
AIMS connects young musicians with living legends.
In addition to the international faculty, one of the most inspiring experiences for AIMS singers and instrumentalists is working with world-class musicians and observing their impressive artistry. The LEGENDS Master Class Series invites renowned classical artists, some legends in their own time, to teach and demonstrate their knowledge. They have years of experience on the stages of the most prestigious orchestra halls and opera houses in Europe, the U.S. and other countries.
AIMS supports the most-promising musicians.
AIMS auditions hundreds of musicians and selects the best voices and instrumentalists. Donors value this professional selection process because it does the difficult work of finding the best talent and ensures their support will go to high-potential musicians. They also value the future contributions of these artists to the cultural life in their local communities, and derive personal satisfaction from giving young people a chance to pursue their dreams.
AIMS has impact through the nation and the world.
More than 5000 musicians have attended AIMS. Hailing from every state and hundreds of cities and towns in the United States, many countries are represented among the participants. The sterling reputation of the program is known in every music school, opera house and symphony hall in America. Every community's cultural environment benefits from talented and highly trained musicians. Supporting AIMS is a way to sustain and grow this valuable resource in our country and in your community.