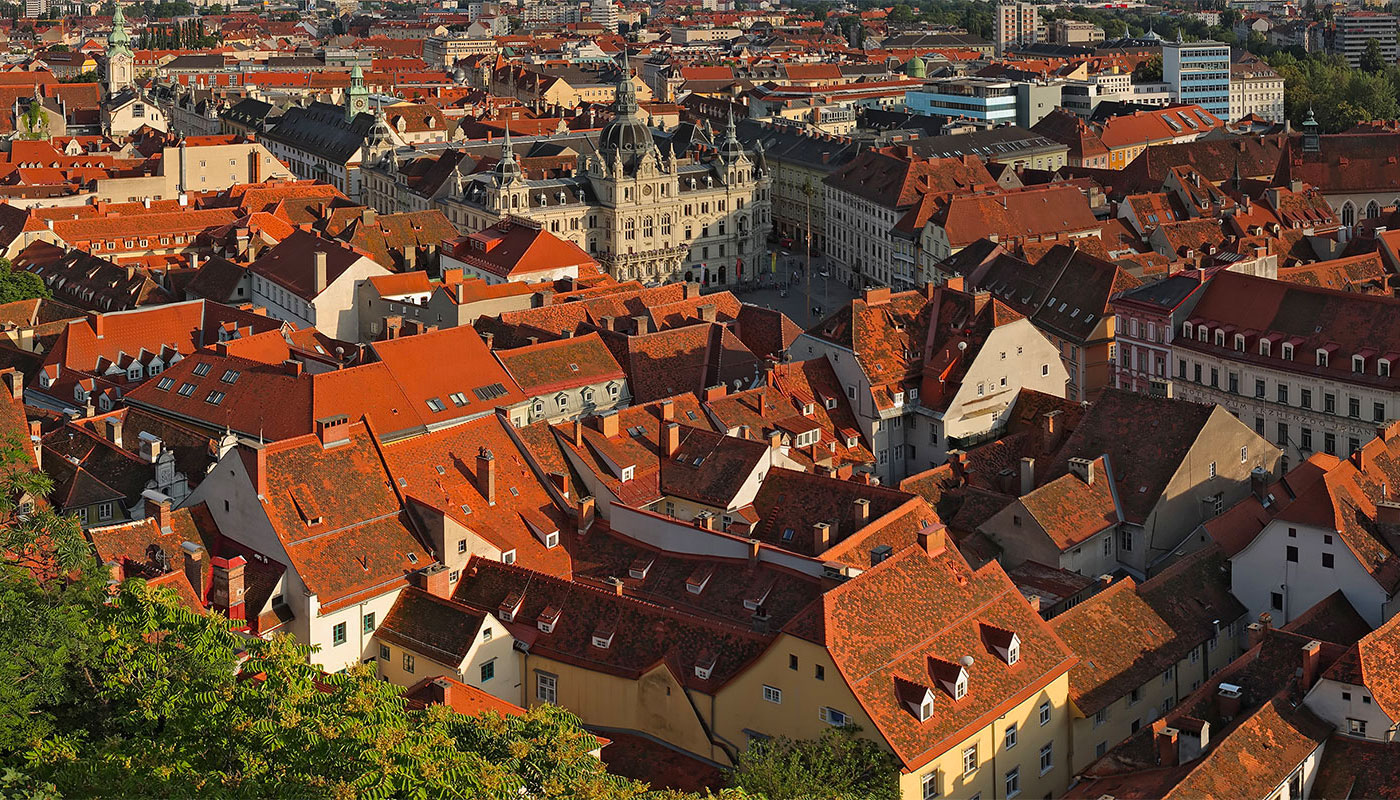 AIMS Alumni Special Guests
Lauren Urquhart is a 24 year old American soprano currently living and working in Vienna, Austria. She has been a full-time soloist at the Volksoper Wien since the 2019/20 season, when she was hired as one of the ensemble's youngest members in history. In the 2021/22 Volksoper season, she will make several role debuts, most notably, the role of Sophie in the Volksoper premiere of Der Rosenkavalier and Gretel in Hänsel und Gretel. She will also be seen again as Adele in Die Fledermaus, which she debuted last season.
​Lauren's operatic credits include Susanna in Le Nozze di Figaro, Zerlina in Don Giovanni,* Giannetta in L'elisir d'amore, Pamina and Papagena in Die Zauberflöte, and Beth in Little Women.
​The promising soprano moved to Europe in 2018, where she spent a year freelancing in Germany before starting her full-time engagement at the Volksoper. She made her German debut at the Staatstheater Nürnberg, playing the role of Shelley in their premiere of Anna Nicole. Since moving to Europe, Lauren has developed a specialty in singing new music, taking part in various premieres. She brought the role of Ann Darrow to life in Jeffrey Ching's The True Story of King Kong at the Theater Magdeburg in 2019. Already in her first season at the Volksoper, she was trusted with a lead role in the European premiere of Tod Machover's Schoenberg in Hollywood.* She also covered the challenging role of the Nachtigall in Braunfels's Die Vögel at the Tiroler Festspiele Erl in 2019.
​Lauren received her B.M. in Vocal Performance from the Blair School of Music at Vanderbilt University.
​
Dominick Chenes, lyrico-spinto tenor, has enjoyed great operatic success in some of the world's greatest stages, and under the musical direction of the finest conductors of today. Dominick's most recent credits include, Liege as Pinkerton in Madame Butterfly, under the baton of Speranza Scapucci (2019), in Valencia as Carlo in I Masnadieri conducted by music director Roberto Abbado (2019), La Reine de Saba with Odyssey Opera (2018), conducted by Gil Rose, Seattle Opera as Pinkerton in Madame Butterfly (2017)  conducted  by  Carlo  Montenaro, Opera Colorado as Rodolfo in La Bohème (2017), Hong Kong as Rodolfo in La Bohème (2017), and B.F. Pinkerton (2018).  Dominick joined the Lyric Opera of Chicago in the role of Faust (cover 2018),  B.F. Pinkerton (cover 2020),  and  Mario  Cavaradossi  (cover  2022). In his career, Dominick has had the privilege to work with Palm Beach Opera as Don José in Carmen (2016); has  been  thrilled  to  perform Alfredo in La Traviata  with  the  New  National  Theatre  in  Tokyo,  Japan,  and  with the Opera på Skäret Festival in Sweden (2015); Riccardo in Un Ballo in Maschera with Austin Opera (2014), Turridu  with  The  New  Orleans  Opera.  Dominick  debuted Grand Théâtre de Genève as Iopas in Les Troyens with Maestro Dutoit (2015), followed by his debut as Mario Cavaradossi in Tosca with the Minnesota Opera (2016). Dominick returned to Austin Opera as Pinkerton (2017), performed Don José with Utah Opera (2016), followed by Rodolfo in La Bohème with Welsh National Opera (2017), and Cavaradossi in Tosca with the Reading Symphony (2019). Dominick returned  to  Hong  Kong  to  a  fantastic  role  debut  as Polione in Bellini's Norma (2021),  followed  by  His  introduction  to  The  San  Francisco  Opera  as  Mario  Cavaradossi  (cover  2021).  Dominick  enjoyed  great  success  in  the  film  version  of  Tosca  with  Seattle  Opera  as  Mario  Cavaradossi  (2021),  and  was  enthusiastically  received  back  as  Don  José  with  Palm  Beach  Opera  (2022).
A graduate of the Academy of Vocal Arts, at AVA Dominick performed Rodolfo in La Bohème conducted by Christofer Macatsoris. Other roles at AVA include Alfredo in La Traviata, Gherman in Pique Dame, and Riccardo in Un Ballo in Maschera. In 2016, Dominick made his Carnegie Hall, Isaac Stern Auditorium debut as the Tenor Soloist in Beethoven's Mass in C. Dominick made his Alice Tully hall debut with the Licia Albanese Puccini Foundation as well as a concert for the Gerda Lissner Foundation in Zankel Hall In 2013.
Dominick attended the Russian Opera Workshop under the direction of Ghenady Meirson, where sang the role of Paolo in Francesca di Rimini, summer of 2013. Dominick received his Bachelor's and Master's degrees from the University of Nevada, Las Vegas. At UNLV, he performed Don José in Carmen, Ferrando in Cosí Fan Tutte, Tamino in Die Zauberflöte, and Rodolfo in La Bohème. While an apprentice with the Utah Symphony Opera Program in 2008 he performed in their productions of Madame Butterfly, Don Pasquale, Regina, and as the Witch in Hansel and Gretel.
In 2005 through 2007 Dominick attended the American Institute of Musical Studies in Graz, Austria. During this time he was selected to perform with Maestro Eduardo Müller, and the AIMS Festival Orchestra; after this exciting experience, Dominick went on the study privately with Maestro Müller for years after. In 2013 Dominick was awarded second prize from the Gerda Lissner Foundation, third prize from the Mario Lanza Competition and a Grant from the Licia Albanese-Puccini Foundation. He was also a finalist in the Meistersinger Competition in Graz Austria in 2006 and 2007. He currently studies with Bill Schuman.
Luis Ledesma frequently portrays the heroes and villains of Puccini and Verdi in addition to performing the important bel canto roles of Bellini, Donizetti, and Rossini. His growing repertoire includes many roles in the French repertoire and has extended to the verismo composers as well. His career already includes appearances in several international opera houses around the world, including Teatro alla Scala (Luisa Fernanda), the Liceu in Barcelona (Alphonse in La favorite, Riccardo in I puritani and Marcello in La bohème), Klangbogen Festival in Vienna (Leoncavallo's La bohème), Wexford Festival (Don Pasquale), Teatro Municipal de Santiago (Escamillo), Semperoper in Dresden (Marcello), several roles for Koeln Oper (including Don Carlo and Germont), Teatro Colon in Buenos Aires (Figaro in Il barbiere di Siviglia), Bellas Artes in Mexico City (Marcello, Germont, and Escamillo ), Macau Festival (Sharpless), Teatro Nacional de Sao Carlos (Marcello), Graz Oper (Escamillo), L'opera de Montreal (Jack Rance in La fanciulla del West), Manitoba Opera (Escamillo), Opera Lyra Ottawa (Tonio), the Philadelphia Orchestra (Marcello in a concert version of La boheme and Beethoven Nine) and the Savonlinna Opera Festival (Enrico in Lucia di Lammermoor and Escamillo), Bucharest National Opera (Scarpia) and Hungarian State Opera (Alfio and Tonio). In the United States, Mr. Ledesma has sung with many companies, including Houston Grand Opera, Florida Grand Opera, Washington Opera, New York City Opera, Arizona Opera, Michigan Opera Theatre, Madison Opera, Nashville Opera, Portland Opera, Indianapolis and Connecticut Opera, Opera Pacific, Palm Beach Opera, Lyric Opera of Kansas City, Opera Carolina, Memphis Opera, San Antonio Opera, New Jersey Opera, Minnesota Opera, Florentine Opera, and Hawaii Opera. He also sang two tours with Andrea Bocelli, performing in famous venues such as Madison Square Garden, Hollywood Bowl, Hard Rock Café in Hollywood, Florida, and the Auditorio Nacional Mexico City.
The 2021-2022 season began with Scarpia for Opera Colorado, a Founders Concert with Maryland Opera and continues with the title role in Gianni Schicchi for On Site Opera in New York.
Recent seasons include Sharpless in Madama Butterfly with Opera Omaha and Pacific Symphony, Augustino in El pasado nunca se termina with Fort Worth Opera,Carmina Burana (Baritone Solo) with the Acadiana Symphony Lafayette, Macbeth with Syracuse Opera, Madama Butterfly With Pacific Symphony and El pasado nunca se termina with Fort Worth Opera. Sharpless for Omaha Opera, Beethoven Nine with Mississippi Symphony and Scarpia with Colorado Opera.
Cavalleria Rusticana and Pagliacci for Hungarian State Opera in Budapest followed by Carmen and L'elisir d'amore for Filarmonica de Jalisco and Marcello in La boheme for Palm Beach Opera. Mr. Ledesma made his house debut with Lyric Opera of Chicago,San Diego Opera and Houston Grand Opera this season in the world premiere of El Pasado Nunca Se Termina singing the role of Augustino and directed by Leonard Foglia. In the concert arena Mr. Ledesma returned to Carnegie Hall as the baritone soloist for Dvorak's Te Deum.
In the US, Florencia en el Amazonas with NYCO, Madama Butterfly for Palm Beach Opera, Il barbiere di Siviglia for Opera San Antonio , Scarpia in Tosca for Atlanta Opera and Opera Santa Barbara and La boheme for Bellas Artes in Mexico City and La Orquesta Filarmonica de Santo Domingo. Mr. Ledesma sang the title role in Macbeth for Palm Beach Opera followed by Beethoven's Ninth Symphony for the Filarmonica de Jalisco and Gala concerts with Tampa Opera and with Festival Cultural Zacatecas followed by Scarpia for Bucharest National Opera, Marcello for the Semperoper in Dresden and Escamillo for Finger Lakes Opera and a solo recital with Festival Classique des Hautes-Laurentides in Mont-Tremblant, Canada.
Other recent engagements include Escamillo and Il Conte di Luna in Il trovatore with Ramon Vargas for Bellas Artes in Mexico City and Scarpia for Anchorage Opera followed by a Verdi Gala concert for Festival Cultural Alfonso Ortiz Tirado in Alamos and the role of Gianni Schicchi for Sacramento Opera.
Mr. Ledesma made his Carnegie Hall debut in the Faure Requiem and has sung Beethoven's Ninth Symphony at the Mann Music Center with The Philadelphia Orchestra. He has performed a variety of orchestral repertoire including Mozart's Coronation Mass and Orff's Carmina Burana with the Louisville Orchestra and a series of Christmas concerts in Hannover with the NDR Radiophilharmonie and a Verdi gala concert presented in Die Alte Opera Frankfurt. His concert performances include La bohème (Marcello) at the Vail Festival and the Mann Music Center with The Philadelphia Orchestra and Beethoven's Ninth Symphony in Spain with the Orquesta Sinfonica de Asturias and The Chamber Orchestra of Philadelphia.
American tenor Matthew Vickers has been praised for his "brilliant and golden voice" (Die Kleine Zeitung), his "burnished sound and confident acting" (National Post), and hailed as "a gutsy performer whose glowing tenor voice has interestingly dark, baritonal undertones (Opera Now).
In the 2018-2019 season Mr. Vickers performed the role of Pinkerton in Madama Butterfly with Opera Memphis, was in concert with Sarasota Opera, debuted with the Macerata Festival as Don José in Carmen, and sang Canio in Pagliacci with the Savannah Music Festival. His 2019-2020 season sees a return to Virginia Opera as Cavaradossi in Tosca, Rodolfo in La bohème with Dayton Opera, Principe Dimitri in Risurrezione with the Maggio Musicale Fiorentino, Beethoven's Ninth Symphony with the Carmel Symphony, Sam in Susannah with Annapolis Opera, and Calaf in Turandot with the Evansville Philharmonic.
The 2017-18 season included his debut as Arnold in Guillaume Tell with Opera Southwest as well as returns to Opera Western Reserve as Edgardo in Lucia di Lammermoor, Sarasota Opera as Des Grieux in Manon Lescaut, Opera Roanoke as Rodolfo in La bohème, and Opera Delaware as Luigi in Il tabarro. In the 2016-2017 season, Mr. Vickers performed the role of Don José in Carmen with Opera Western Reserve, covered Canio in Pagliacci with Virginia Opera, sang Avito in Montemezzi's L'amore dei tre re with Sarasota Opera, Sam in Carlisle Floyd's Susannah with Opera Roanoke, Luigi in Il tabarro with the Opera Company of Middlebury, and the Duke in Verdi's Rigoletto with Ashlawn Opera. In the 2015-2016 season, he made his Sarasota Opera debut as Arrigo in Verdi's La battaglia di Legnano, stepping in for an ailing colleague; took part in the east coast premiere of Faccio's Amleto with Opera Delaware as Laertes, and performed the title role in Mascagni's L'amico Fritz with Boston Midsummer Opera. The 2014-2015 season saw him as Rodolfo in Puccini's La bohème with Penn State Opera Theatre and Turiddu in Mascagni's Cavalleria rusticana with Minnesota Concert Opera.
Master Classes and Other Special Guests